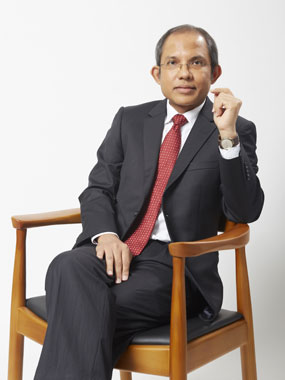 Benjamin founded this firm to practice law in a way that is meaningful to his clients. Under his leadership, the firm has established itself as a trusted and valued advisor to a regulatory body, corporates both local and international, major banks and other financial institutions. He has a wealth of experience in advising and litigating on Corporate, Commercial, Banking and Securities Law as well as General Litigation ranging from takeovers, loan syndications, corporate and debt restructuring, debt recovery, security enforcement, receivership and insolvency and professional negligence.
Benjamin also has significant experience in fraud-related matters including money laundering and financing acquired through fraudulent means. His firm belief in upholding constitutional rights has driven him to take on challenging Public Interest and Administrative Law Litigation. On several occasions, Benjamin has been called upon to act as legal counsel in the course of public interest litigation.
He has argued several landmark cases in the Federal Court and the Court of Appeal and appeared in a host of judgments which have been reported in the law journals of Malaysia.
Benjamin has sat on the Bar Disciplinary Committee since 2006.